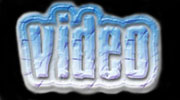 Updated Information
return home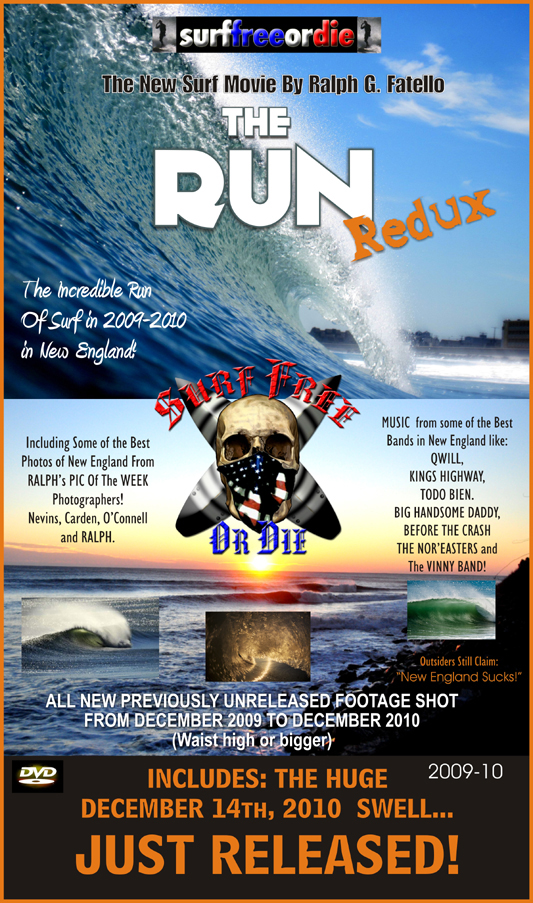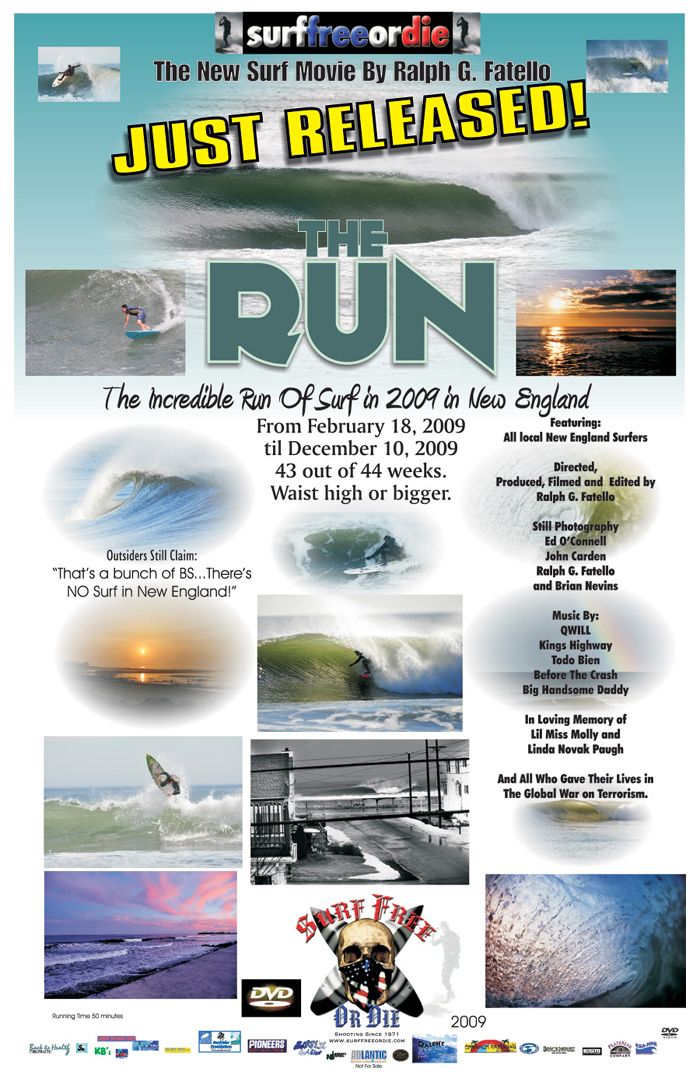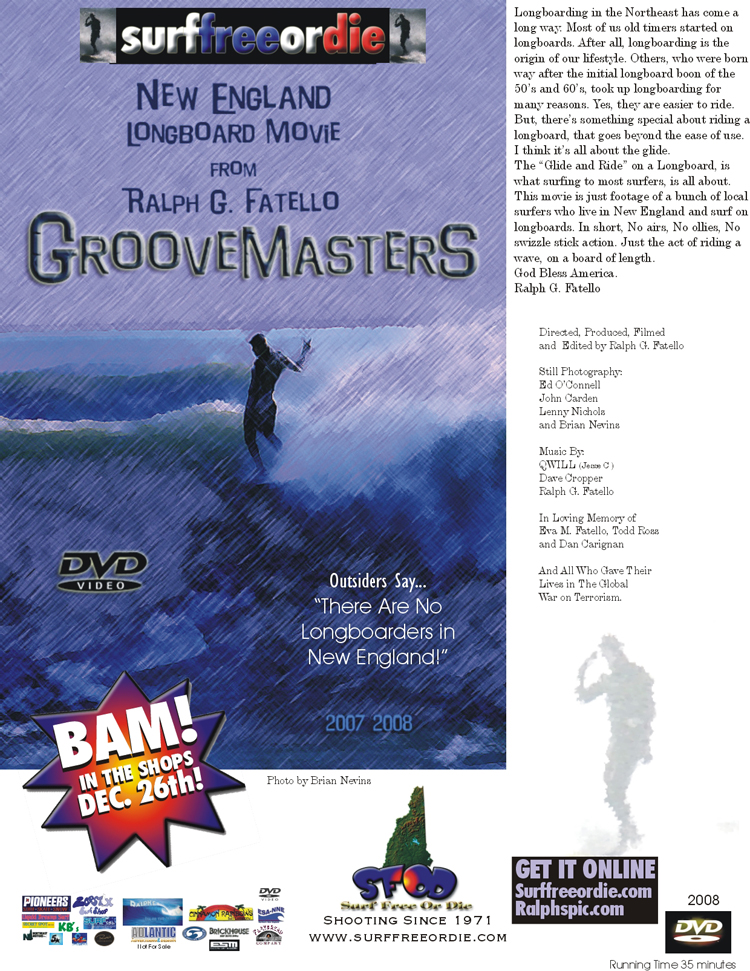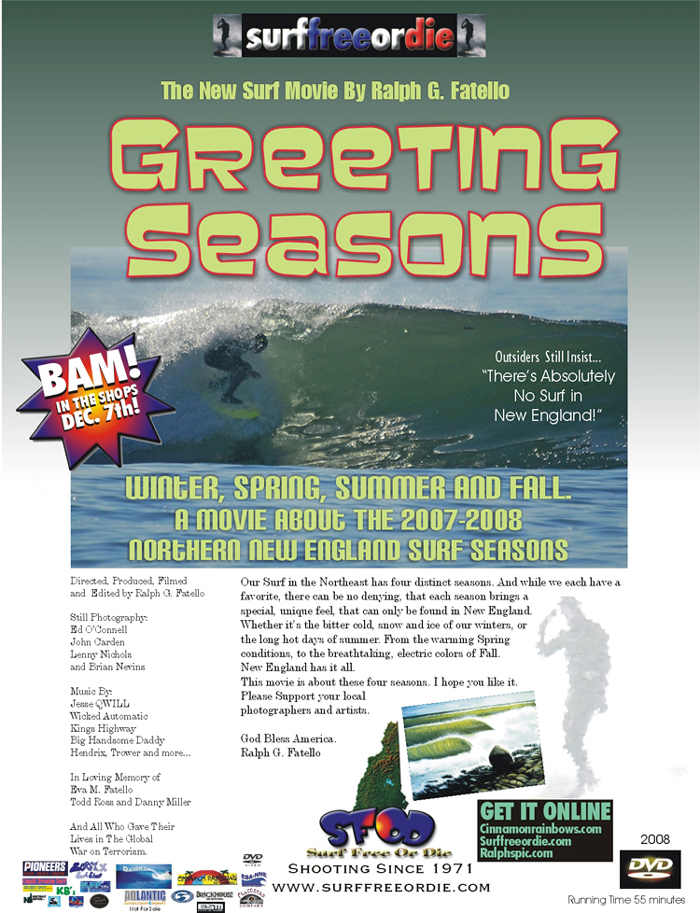 For Online Credit card order Check
Cinnamon Rainbows Online Shopping Cart

For Check or Money order click here ordering page

CLICK ON THUMBNAILS BELOW FOR MOVIE INFO AND ORDERING





COMING SOON VIDEO CLIPS OF EACH SFOD MOVIE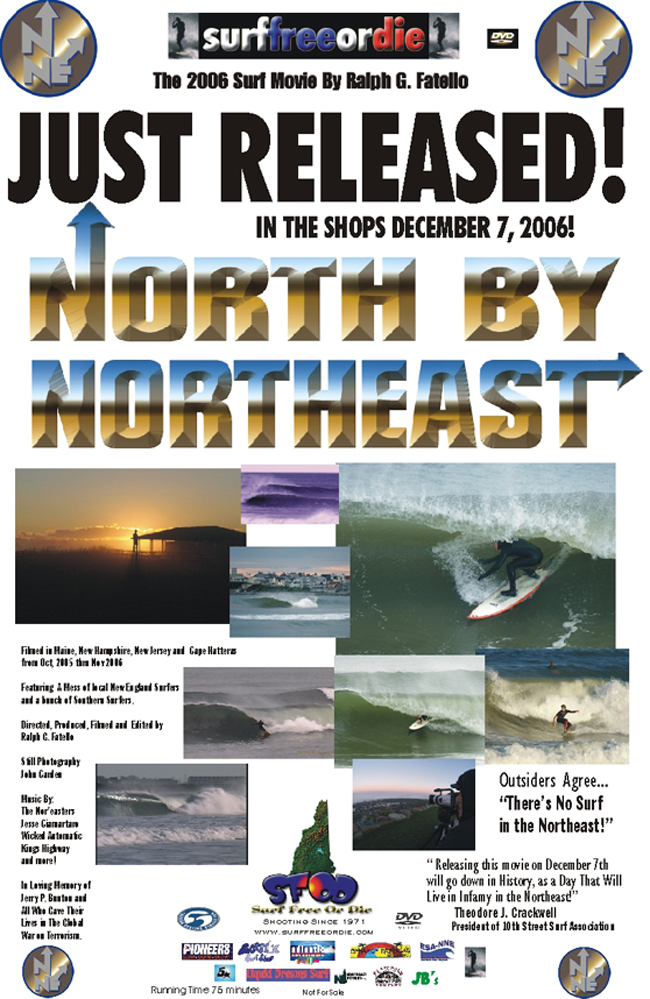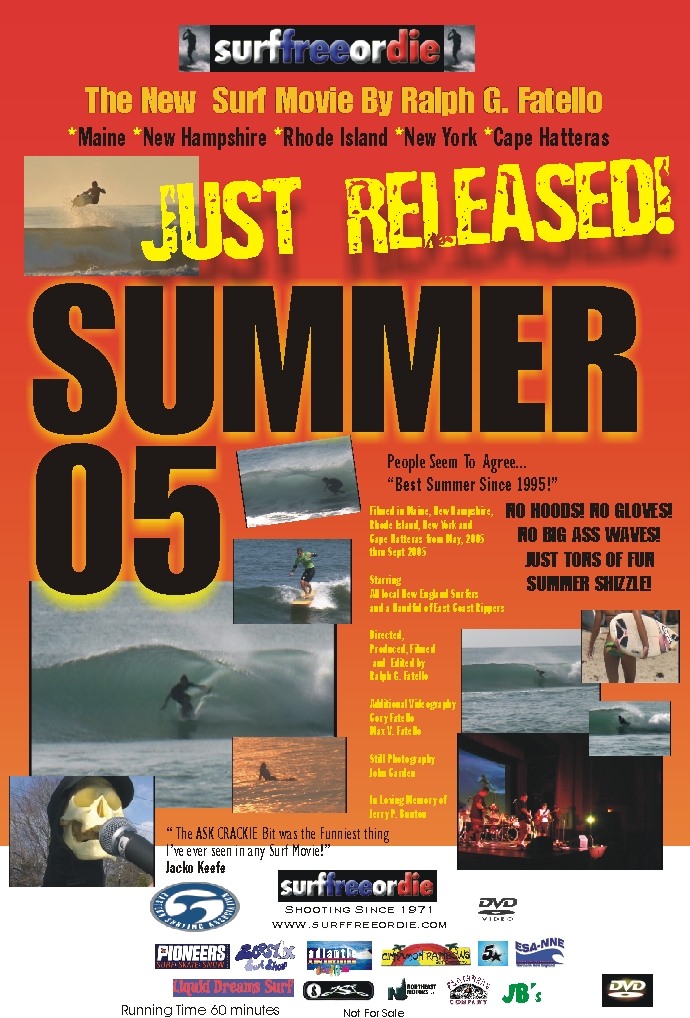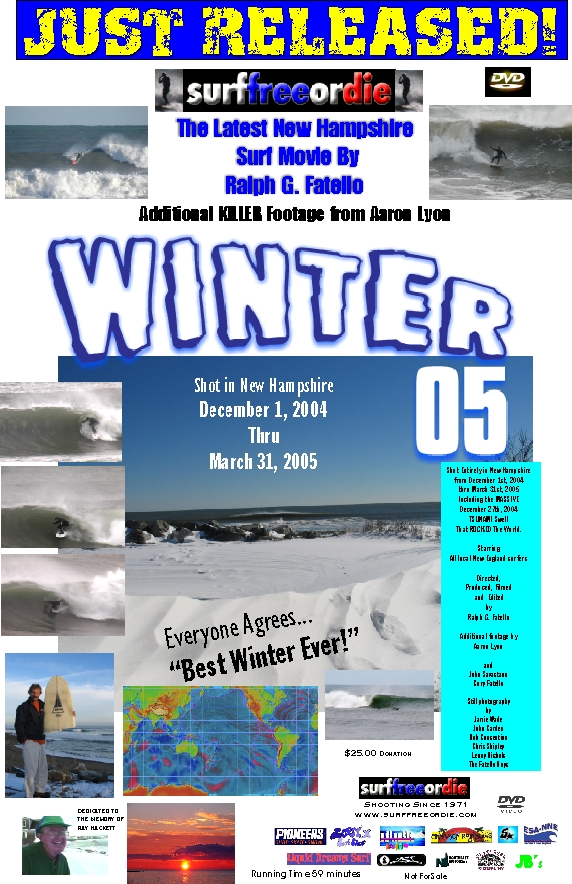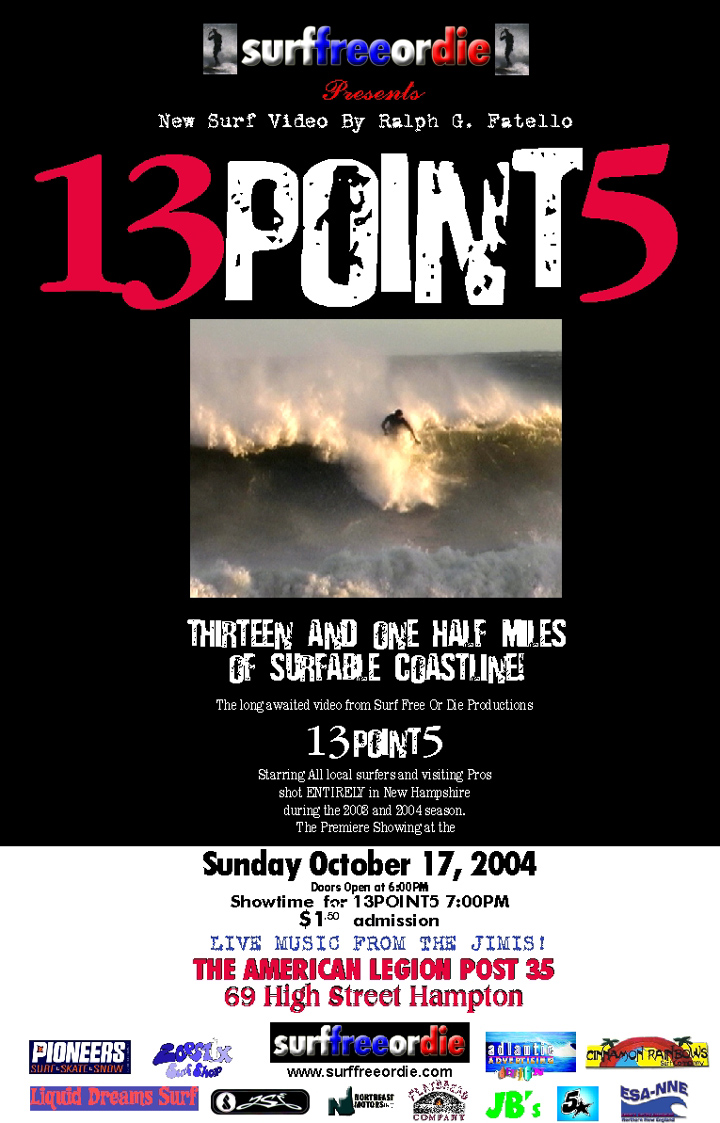 The 2nd Grom video MONKEY PUNK will be released with 13POINT5
on VETERAN'S DAY NOVEMBER 11, 2004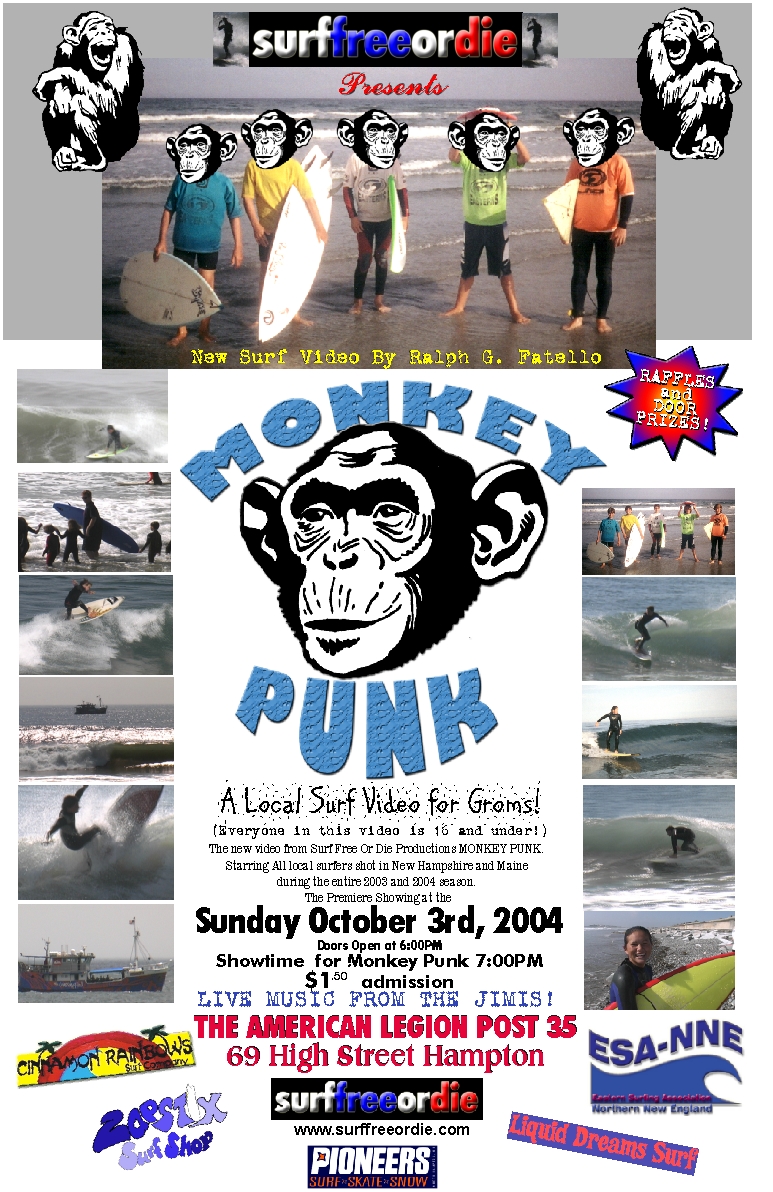 Update Information
The new 2 DVD/ video set RICA RICO is out and available
only on this website. It's the 2003 Costa Rica footage and the
2004 Puerto Rico footage. It's truly he best of both worlds.
Our two closest Tropical Destinations. Anyone who's either been to
either of these amazing Tropical locations or, has been thinking
about going, will want one of these. It's mostly local
New Englanders surfing in the tropics.
But does feature some HOT Local Costa Rican
& Puerto Rican surfers too!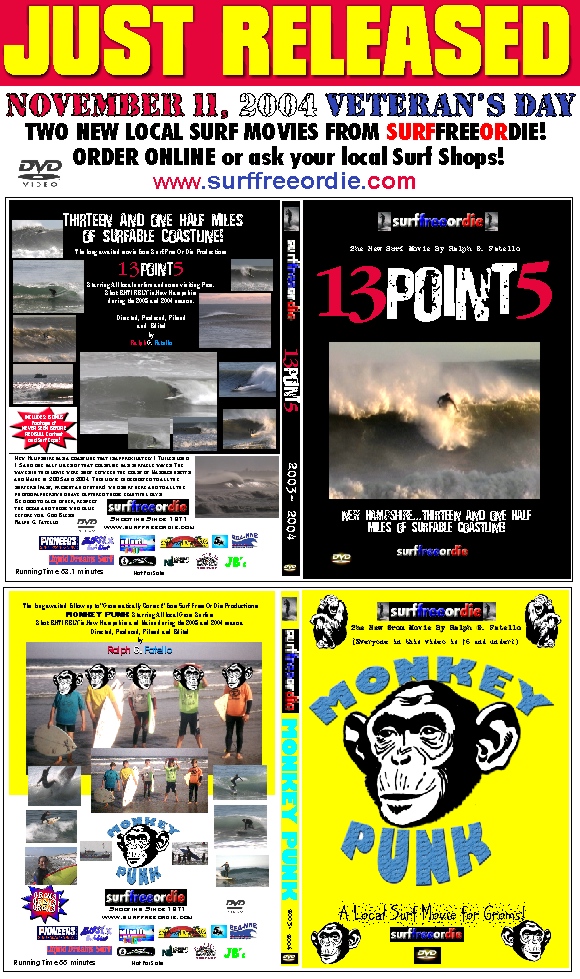 JUST RELEASED!




Also available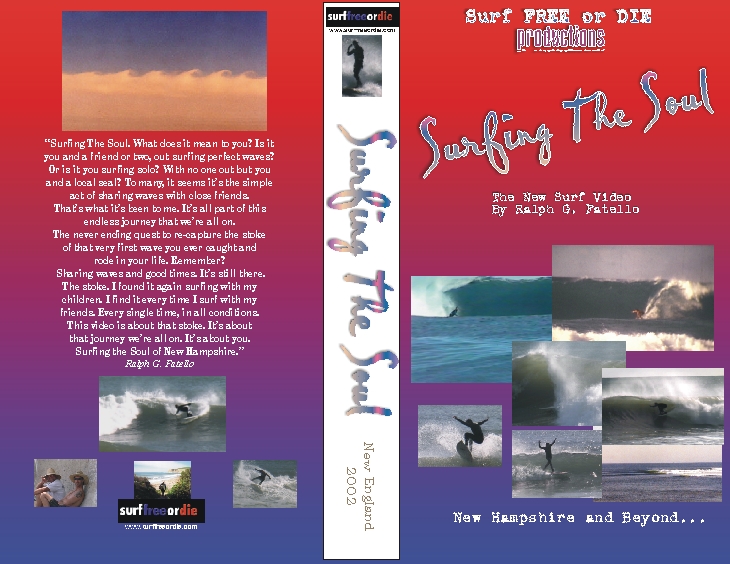 "Surfing The Soul"
A video about local surfers from
New England Surfing Local Breaks
and Local Surfers from New England
surfing around the world.
*Plus additional Super 8 movie clips
from the 70's and 80's!
A Must see for all Local Surfers!


"GROM-MATICALLY CORRECT"
Everyone in this video is 16 and under.
It's a video for kids. It's a video about kids.
If you're a Grom and you surf around here...
you might just see yourself in this one.
Shot during the last year. Check it out!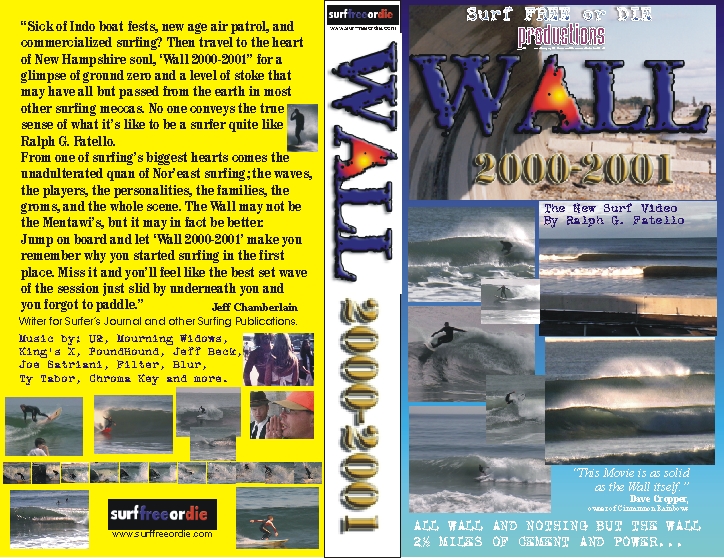 WALL 2000 -2001 Wall 2000-2001 is a total
and complete video shot entirely at the Wall
in Hampton. All Wall and Nothing but the Wall.

Wall 2000 -2001 is 75 minutes long

Click here to order movies or posters.

Order Posters from your fave
SFOD Movie!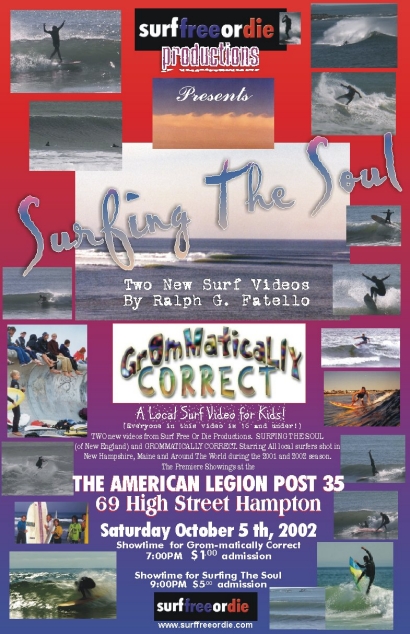 A still from SFOD Productions first video release, 99 to 90.
The Video is a two part release that features the entire decade
of the 1990's starting with 1999 and working it's way back to
1990 including footage from the infamous "Perfect Storm" swell.
Each tape is over 90 mintues long and features a long list of local
surfers and a rocking sound track. The first tape is 1999 to 1996,
the second tape is from 1995 to 1990.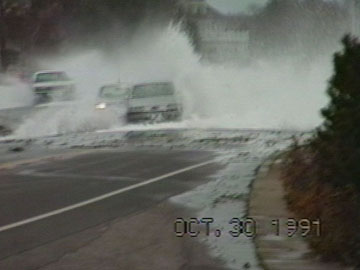 Still from the Storm of The Century, Halloween 1991 or
as Hollywood calls it "The Perfect Storm"


The Poster from the debut showing at the Atlantic Grill in Hampton.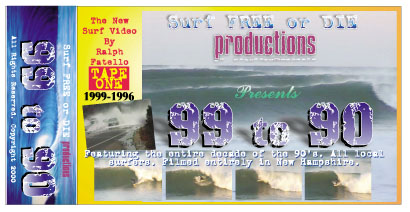 The Video cover from the first tape.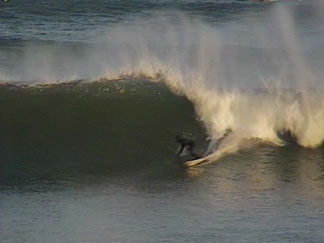 Another still from the first tape. Steve O'Hara at the Point.


Click here to order tapes or posters.


CATCH A WAVE FOR GUS Surf Campaign


return home
CLICK ON THUMBNAILS BELOW FOR MOVIE INFO AND ORDERING





COMING SOON VIDEO CLIPS OF EACH SFOD MOVIE